INTERNATIONAL PROJECT TO CHOOSE VOLUNTEERS FOR TEACHING CHILDREN PROGRAMMING
04 september, 2017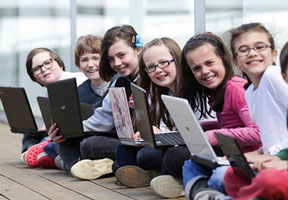 The CoderDojo international project announced selecting of Moldovan specialists in the IT-technologies for teaching children programming.

According to the company, candidates are going to work in project clubs on volunteering basis, which will allow teaching children aged 7 to 17 for free. Not only practicing specialists, but also students are invited to participate in the project.

Authors of the project intend to help children to acquire skills, which will allow them finding work in the field of IT, for which five CoderDojo clubs were created in Moldova. Trainings are conducted in weekends, when children may master basis of programming, web design and game development.

In 2016-2017, over 120 children underwent training in five clubs of Moldova. Now, over 200 young programmers expressed their desire to study IT, but there is lack of teaching personnel.

Infotag's dossier: The CoderDojo is implemented with the support of the Moldova Competitiveness Project, the United States Agency for International Development and the Swedish Government.

The project is an international movement, which first appeared in 2011 in Ireland. In total, there are over 1.5 thousand clubs in 50 countries. The concept of the Coder Dojo is made of including children in IT field in parallel with the school curriculum.