MARINA TAUBER RESIGNS FROM NATIONAL LAWN TENNIS FEDERATION
04 september, 2017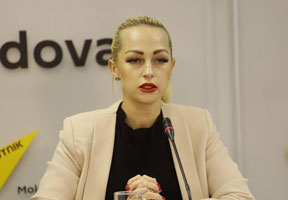 Marina Tauber has tendered resignation from the post of President of the National Lawn Tennis Federation of Moldova – for personal reasons, as she wrote in her application filed with the Federation Conference.

Tauber explained she is going to concentrate on active political activities. For last 2 years she has been a Deputy Chairperson of the Shor Party, and is actively defending Orhei Mayor Ilan Shor, who is being charged of involvement in the embezzlement of a billion euros from three Moldovan banks.

Marina Tauber thanked Ilan Shor, whom she called "the main sponsor and the biggest friend and fan of the Moldovan lawn tennis".

She had headed the tennis federation for 6 years – since after her predecessor Igor Turcan had been assassinated in downtown Chisinau in broad daylight. That crime is remaining undetected until now.