NEW WAVE CONTEST WINNERS DECORATED WITH STATE AWARDS
20 september, 2017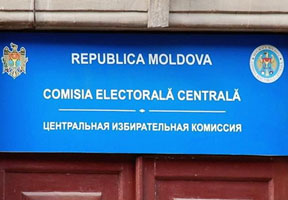 President Igor Dodon presented state awards to the musical band DoReDoS, which took the first place in the international contest of young pop singers "New Wave" in Sochi (Russia) last week. Evgeniy Andrianov, Marina Djunghiet and Sergey Mita were awarded with the title "Honored Artist of Moldova", while their producer Valeriu Djunghiet was decorated with the medal "Civil Merit".

"I congratulate the DoReDoS with great performance and the first place at the international song contest "New Wave 2017" in Sochi! Moldova is proud of you!", Dodon wrote on his Facebook page.

The DoReDoS band is original from the Transnistrian town of Ribnita, thus the authorities of the unrecognized Transnistrian Moldovan republic (PMR) regard it as the region's. After the performance in Sochi, the band made a photo with the PMR flag, which caused critics from the side of social networks' users.