ETHNO JAZZ FESTIVAL STARTS IN MOLDOVA
22 september, 2017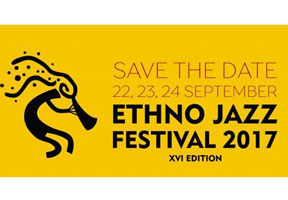 The 16th Ethno Jazz Festival will start in Moldova on Friday. It will gather musicians from 14 countries of the world and they will perform not only in Chisinau, but also in Cahul, Soroca and Tiraspol.

According to the National Philharmonic, where the first concert will take place on Friday, the festival will be opened by Moldovan band "Folk Reverse", after which singers from the USA, Mali, Turkey and France will come to the stage. On September 23, jazz performer from Norway Mikhail Alperin and jazz pianist Evelina Petrova from Russia. Also, guests from Portugal, Ireland, Sweden and Poland will demonstrate their skills. The festival will end in Chisinau with the concert of the "Kalser Band" from Zimbabve and jazzman Omar Sosa from Cuba.

According to philharmonic representative Natalia Zemisova, the festival agenda will also include autograph sessions, workshops and seminars.

"A concert "Freedom" will be held in Cahul university, in Soroca the festival activities will be conducted in the College of Art and the festival will finish in Tiraspol on September 25", she said.

The price on tickets is up to 200 lei.

Infotag's dossier: The Ethno Jazz Festival is annually organized in Moldova since 2002 at the initiative of the "Trigon" ethno jazz band for promoting modern culture.