​FASHION DAYS TO BE HELD IN CHISINAU IN WEEKEND
22 september, 2017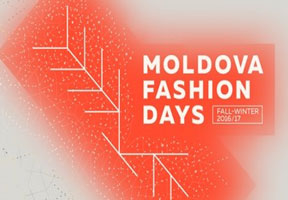 The Moldova Fashion Days will start for the 12th time in Chisinau in weekend, within which new collections of clothes, footwear and accessories of autumn-winter season, manufactured by domestic designers, will be demonstrated.
According to the Association of Moldovan Employers in the field of light industry, around 40 domestic brands will present their new collections to the public.

"Over the last several years, the republic's light industry registered many positive changes and such events as the Moldova Fashion Days propose to designers the possibility to communicate with consumers and discover their creative abilities, thus raising sales on internal market and contributing to branch development", said Association Executive Director Marina Lapusnean.

Infotag's dossier: The Moldova Fashion Days are organized since 2012 twice a year with the support of strategic partner: the Competitiveness Project in Moldova, implemented by the United States Agency for International Development (USAID) by means of the Swedish International Development and Cooperation Agency (SIDA).

The Fashion Days is a part of the Din Inima campaign, directed to promoting local brands and motivating consumers to buy goods from domestic producers. Currently, the Din Inima brand unites over 60 designer companies.