EUROPEAN UNION SUPPORTS HEALTHY LIFESTYLE – EU DELEGATION HEAD
02 octomber, 2017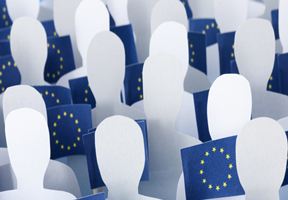 Ambassador Peter Michalko, Head of the European Union Delegation to Moldova attended the opening ceremony of the third Chisinau Marathon on Sunday.

"I know that in 2016 there were 15 thousand participants in the Chisinau marathon. I would like to welcome all the participants, including many foreign guests. Within the project on confidence-building measures we contributed to participation of 20 people from the left side of the Dniester river in the marathon", the diplomat said.

He pointed that the EU provided assistance in reconstructing 13 sport objects on both sides of the Dniester River and intends to keep financing such projects.

Michalco expressed hope that in 2018 he can participate in the fourth International Chisinau Marathon.