FAN SUSPENDED FROM FOOTBALL FOR TWO YEARS FOR RUNNING OUT DURING MATCH
10 octomber, 2017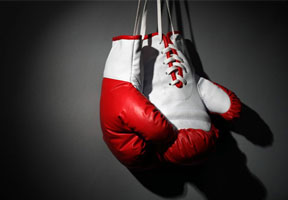 The Ethics Committee of the Moldovan Football Federation (MFF) for the first time considered the act of a man, who ran out on the field during the match between Moldovan and Wales teams in the qualifying round of the World Cup - 2018, on September 5.

According to Vice-President of MFF, Ruslan Berzoi, the offender turned to be Stefan Borovschi; the Committee banned him to visit the matches held under the auspices of the FFM, as well as international meetings with participation of national teams of Moldova for two years.

"Inspectors, who carried out the pass of fans to the stadiums, will not miss him, because they will have his photos. If Borovschi tries once again to enter illegally, the law enforcement officers will forcibly withdraw him from the stadium", said Berzoi.

A regress lawsuit will be filed to the court against Borovschi in order to recover the damage incurred by the MFF to pay the fine, imposed by the International Football Federation for the fan's act.

"I would warn people, who want to "praise" themselves in such a dubious way, that this is quite considerable amount. The Federation wants to invest in football development in Moldova, and not in paying of illegal acts of third parties", said Vice-President.