NATIONAL GREENING DAY TO BE MARKED WITH TREE PLANTING IN MOLDOVA
24 octomber, 2017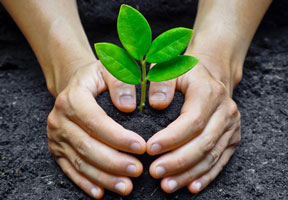 Over 3 million trees will be planted within the campaign, timed to the National Greening Day in Moldova, which is marked for 22 years already, said Minister of Agriculture, Regional Development and Environment Vasile Batca at the Monday's press conference.

He said that the campaign will start on October 28.

"Together with the Moldsilva agency we elaborated an action plan which implies the planting of trees in the state forest fund. Trees will be planted on a territory of 555 ha, while on the area of 250 ha works on supporting natural rehabilitation will be conducted", the Minister said.

This spring greening works have been conducted on a territory of 394 ha, while in 2.6 thousand ha of forests the support to natural rehabilitation was provided.

"We call on citizens, central and local authorities of all levels to participate in the campaign, to join workers of Moldsilva and Ministry officials to plant trees in the state forest fund in accordance with a special map", Bitca said.

Moldsilva Director Ion Haralampov said that over 10 years the forest area in Moldova grew to 10.2% from 8.5%, but this is still not enough. Ideally, we should reach the neighboring countries' rates, first of all Romania, where this share is 26%.