JAPAN HELPS MOLDOVA MAKE SCHOOLS ACCESSIBLE FOR DISABLED CHILDREN
30 january, 2018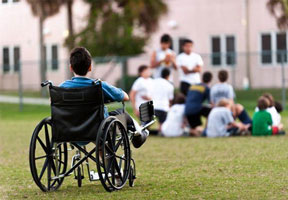 The pilot project "Integration of children with disabilities in schools of general education", implemented in Moldova with the support of Japanese Government allowed improving the infrastructure of 20 educational institutions of Moldova, making them accessible for over 400 children with special needs.

At the Monday's summarizing of the program results, Ambassador Extraordinary and Plenipotentiary of Japan to Moldova Masanobu Yoshii said that his country will keep supporting Moldova in the process of sustainable development of economy and improvement of citizens' living conditions.

"Moldova, just as Japan, does not have great natural resources, their main resource is people. Education and health is very important, and the Japanese Government supports Moldova's partners in ensuring better living conditions for citizens. This means that we have to take care not only of ordinary schoolchildren, but also of those who need special conditions", he said.

According to WB Country Manager for Moldova Anna Akhalkatsi, the project is an important step in promoting social integration of special children and these 20 schools will demonstrate by their personal example that this is possible.

"The WB will keep supporting Moldova and will raise the number of schools, which will build infrastructure and opportunities for facilitating social integration of people with disabilities", she said.

Ministry of Education, Culture and Sciences state secretary Igor Sarov said that the Government has conducted negotiations with the WB on the topic of providing to Moldova US$10 million for developing country schools and inclusive education.

The project was implemented with the help of a grant worth US$2.9 million, provided by the Japanese Government by means of the Professional Human Resource Development, administrated by the World Bank and managed by the Moldovan Social Investment Fund.