​TRAINING PROCESS SUSPENDED IN ZIMBRU FOOTBALL ACADEMY
03 april, 2019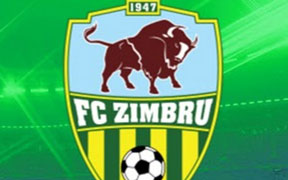 The training process in the "Zimbru" football club academy has been suspended for an indefinite period. According to its head Marius Codescu, the personnel made such a step forcibly, due to the nonpayment of salary for the last three months.
"This is not a boycott or a strike. We just suspend our activity for an indefinite term. Meanwhile, we keep going to work daily", stressed Codescu.

Deputy President of the Moldovan Football Federation, head of the Legal Department Ruslan Berzoi explained to Infotag that if the employer does not performs its duties, while employees, coming to work, still do not perform their duties, such situation is regarded as strike according to the Moldovan legislation.

"If the Zimbru football academy employees did not sue the FC leadership to court, this means their desire to settle the conflict outside court. Nobody addressed any complaint to the Football Federation", Ruslan Berzoi said.

He also explained that if the training process in the academy is conducted on a fee basis, but practice is not taking place, parents have the right to complain about the club.

Remittances to Transnistria go up 3%

Chisinau, April 2, 2019 (Infotag). As of the beginning of March, international money transfers to Transnistria on behalf of physical persons by means of electronic systems without opening a bank account exceeded US$14.16 million in dollar equivalent, or almost 3% more than in 2018.

In February alone US$7.35 million was transferred to Transnistria, of which 66.3% (-6.1%) came from the CIS countries. The absolute majority of transfers came from Russia - US$4.57 million, followed by Israel – US$0.63 million and the USA – US$0.39 million.

Dollar still maintains the lead in the structure of remittances – 55.8%, followed by the Russian ruble – 27.6% and euro – 17.5%. For two months, the Transnistria citizens sent abroad US$4.07 million by means of electronic systems, against US$4.27 a year ago.

The money beneficiaries were mainly in Russia; in February, US$1.35 million has been sent to the country or 62.7% of all transfers. Ukraine follows next – 17% and Turkey – 3.8%.

There are about 450 thousand people in the unrecognized Transnistrian Moldovan Republic (PMR). More than one third of them earn their living abroad.