SPORTS IN MOLDOVA ARE FINANCED AS A RESIDUAL - JUDO FEDERATION HEAD
05 april, 2019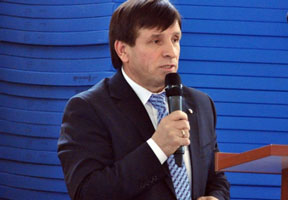 A press conference, dedicated to the problems in Moldovan sports, took place in Chisinau on Thursday.

President of the Judo Confederation of Moldova Veaceslav Manolache said that in the country any type of sports is underfinanced: when in Russia the profile federation receives up to US$44 million per year, in Romania - US$990 thousand, in Moldova this sum is limited to 2.5 million lei.

"When at the annual Gala of Moldovan Sports our parliamentarians and other officials hear about 360 medals won by domestic athletes, they probably thing: "If they bring so many medals, why should they be still fed?". My answer is: Moldovan athletes are doing their performances successful out of nothing. They defeat their rivals on sheer enthusiasm, but this cannot last long", the coach said.

He maintains that the annual budget of the federation should be not smaller than 9 million lei.

"Financing is necessary not just for participation in tournaments, but also for maintaining fighters in the necessary physical form. We are nurturing in them not just skills and the aspiration for victory. There is a considerable educational element. Each of them later should create a strong family, occupy their place in the social structure, maybe become a country leader. The authorities should help the athlete to pave this way", Manolache said.

He added that the sport arena, which is being built in Chisinau, is a great help in training athletes.

"It would be great if the arena is commissioned by autumn 2019, as they promised", he said.