ANALOGUE TELEVISION IN MOLDOVA TO BE SUSPENDED STARTING FROM MARCH 1
19 september, 2019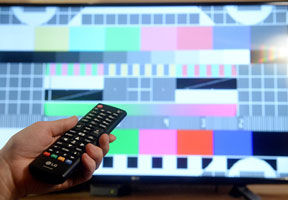 Moldova will renounce the analogue television and will completely shift to digital broadcasting starting from March 1, 2020, announced Chairman of the parliamentary Standing Committee on Culture, Education, Sciences, Youth, Sports and the Mass Media Adrian Lebedinschi at the Thursday's briefing.

He said that in this connection, the Ministry of Economy and Infrastructure will address to the Audiovisual Coordinating Council (ACC) with the demand to recommend media companies to broadcast special videos to inform citizens about the need to move to digital broadcasting.

"The state bought 9 thousand receivers of digital television services, which will be distributed among low-income and socially vulnerable segments of population. Additional receivers will be procured if there is high demand for them, in order to ensure citizens' access to digital information by March", the MP said.

He said that during discussions between responsible agencies, an agreement was achieved on extending the "A" multiplex to 18 from 15 channels. This means that people, who have free access to digital television, will be able to watch more channels than it was planned before.

As Infotag has already reported, initially the transition to digital television in Moldova and renouncing to analogue television was planned for January 1, 2018.