MOLDOVAN GOVERNMENT HAS INCREASED FUNDING FOR SCIENCES, BUT IS NOT GOING TO FEED PSEUDO-RESEARCHERS – PREMIER CHICU
06 march, 2020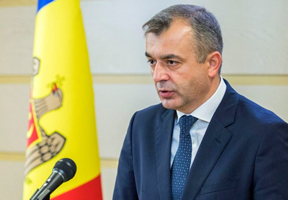 The Government is not going to spend Budget money for pseudo-researchers with political interests "because they receive enough funding from other sources".

That was how Prime Minister Ion Chicu reacted to the yesterday's action of protest organized by several tens of employees from the Institute of History, who gathered near the Government Building to express their discontent about a changed mechanism of research funding and delays in wages.

The Prime Minister wrote in social networks: "The Budget allocations for sciences and researches make 545 million lei this year – up 17% against 2019. We are ready to fund researches in mathematics, physics, chemistry, biology, medicine, agriculture and many other fields. But we do not waste state means on pseudo-researchers engaged in political projects. What have you given to the society for the hundreds of million lei given to you over last years, ladies and gentlemen?"

On Thursday, the Ministry of Education, Culture and Sciences organized a meeting with the directors and chief accountants of scientific-research institutes to discuss the funding of the sciences sector. Minister Corneliu Popovici told them that presently there are enough sources for institutional and project financing.

"But the chief thing is to organize an efficient and rational management of the financial resources according to existing legal norms and rules. This is our common task and duty. All the Budget-stipulated funds have been remitted onto the accounts of scientific institutions, so its employees must receive their pays without problems", assured the Minister.