ORTHODOX CHURCH SYNOD APPROVES ORDER OF CELEBRATING EASTER DURING THE STATE OF EMERGENCY
10 april, 2020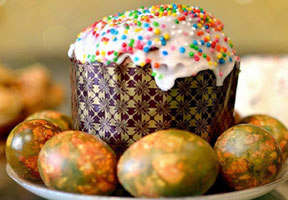 The Synod of the Orthodox Church of Moldova held a sitting on Thursday, where it approved the order of celebrating the Easter in conditions of the state of emergency. The meeting was attended by President Igor Dodon.

The Synod's decision, published on the Metropolitanate's website on Friday, says that the Palm Sunday, the Easter Week and the Easter will be celebrated in accordance with the decision of the Commission for Emergency Situations.

The Synod decided that the Holy Fire will be brought from Jerusalem on Saturday, April 18, but will be distributed not near the Chisinau Cathedral in the city downtown, as it is traditionally done, but will be given to delegations from Metropolitanate eparchies in the Chisinau airport, which then will distribute the fire to each parish.

"The Radonitsa [Day of commemoration of those deceased, in Moldova is marked by massive visiting cemeteries on Saturday-Monday a week after Easter] will be postponed to June 6, 7 and 8, 2020, on the eve of the holiday of Pentecost. The dedication of the Easter gifts will take place with the blessing of local hierarchs, while for Central eparchy parishes a communique will be issued later on procedure of conducting this Easter ritual", the decision says.

The Synod also maintains that the president expressed concern of the central authorities and promised to seek the possibility to supporting the parishes in the crisis situation.