​CIMISLIA, CHISINAU AND CAHUL HAVE MOST TRANSPARENT ADMINISTRATIONS
13 octomber, 2016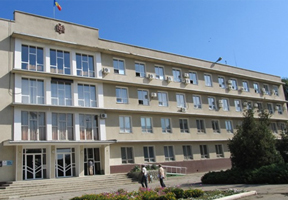 The highest transparency of administration was registered at local public authorities of the towns of Cimislia and Cahul and the municipality of Chisinau, demonstrated the results of a research, conducted among 50 major localities of Moldova.
The research "Open local governance for active and informed citizens" has been conducted by the Institute of Development and Social Initiatives (IDIS) "Viitorul" in partnership with the Institute for Economic and Social Reforms (INEKO), with financial support of the Official Development Assistance of this country (SlovakAid) and the US Embassy to Moldova.
Based on Slovakia experience, experts have analyzed the state of things in 38 towns and 12 largest villages on the following criteria of transparency: access to information, participation in decision making process, public procurement, public property administration, budgeting, human resources, professional ethics and conflicts of interests, social services, investments. The maximum of the accrued points was 100. On this scale, Cimislia got 54 points, Chisinau – 53, Cahul 52.
"Efficient administration means transparency. This rating of localities has to create motivation for local authorities so that they to overcome problems in relations with citizens and to act openly, providing to people access to information of public interest", author of the report Viorel Parvan said.
According to the document, best examples of respecting the access to information are Cimislia, Cahul and Drochia, each of them accumulating 14.5 points of 16 possible on this criteria. At the same time, public authorities from 39 localities (86.7%) have not elaborated, approved and made public the internal information, consulting and participating in the process of elaboration and decision adoption in 2015. Only the Balti municipality has published on web the 2015 Report on transparency in form of statistic figures and only the Calarasi town is publishing contracts of public procurement. Statements of income and property of the mayor, deputy mayors and public officials have been published only in Cimislia town. Only Chisinau published the number and names of candidates, who participated in contests of selection for vacant positions in 2014-2015.
"We have conducted this research because we regard as important that local authorities to enlist the citizens' trust in what they are doing. There is no ideal locality. There is no ideal model, as each locality has its achievements and drawbacks. This work is aimed at promoting positive experience to become attractive for development partners. Local governments should be transparent, use instruments that would ensure people's trust. Without all this, the progress at the national level is impossible", said IDIS Director Igor Munteanu.
Ambassador Extraordinary and Plenipotentiary of Slovakia to Moldova Robert Kirnag said that all this is absolutely necessary for the development of democracy, which is impossible without open authorities and active citizens.
"Democracy cannot be imposed from the above, on contrary – only from the local level. During trips to Slovakia, we are all the time inviting to visit small towns. We want to demonstrate that due to such policies of openness and transparency in decision making, life in these localities may be better than in capital cities", the Ambassador said.