​NUMBER OF APPLICATIONS FOR REGISTERING AND EXTENDING INTELLECTUAL OWNERSHIP DOUBLED – AGEPI
27 january, 2017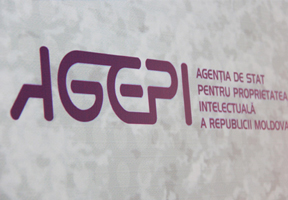 The number of applications for registering and extension of intellectual property rights, submitted to the State Agency on Intellectual Property via internet, doubled in 2016 against 2015.
According to AGEPI, last year 1521 applications for registration or extension of the rights were submitted last year, while in 2015 this figure was 746. In total, more than 3.6 thousand applications have been approved and taken for consideration, 42% of which – via the internet.
AGEPI Director Octavian Apostol urges intellectual right owners and those, who are planning to register these, to use services of the agency via internet, as it is accessible at any time, excludes the need to personally come to the AGEPI office, allows remote paying of services by means of bank card without commission.
Also, applicants will get AGEPI electronic signature for free, but can also use the simple electronic signature or the Governmental electronic signature service MSign.
For facilitating the access to the system of applying via internet, AGEPI specialists developed a number of recommendations, which are accessible on the website www.e-servicii.agepi.gov.md.