​GROWTH OF TRADE WITH EU IS NOT POLITICALLY MOTIVATED, NOR IT AFFECTS TRADE WITH RUSSIA OR EAES – GERMAN EXPERTS
02 march, 2017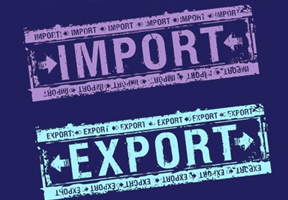 Invigoration of Moldova's trade with the EU is not based on political decision of the authorities and is not in detriment of Russia and the Eurasian Economic Union [of Russia, Belarus, Kazakhstan, Armenia and Kyrgyzstan, EAES], maintain experts of the German Economic Team (GET), who presented results of their research in the Ministry of Economy on Wednesday.
According to the Ministry, the report is analyzing the consequences of implementing the Deep and Comprehensive Free Trade Agreement (DCFTA) in Moldova over the last two years.
According to German experts, the trend to activation of trade with European countries appeared long before the document signing – more than 10 years ago; since 2004 the Moldovan exports to the EU has grown by 10% on average. While after the agreement signing, the EU has become the main trade partner for Moldova. In 2016, exports of Moldovan goods to EU markets exceeded US$1,332 million. The annual growth accounted for 9.4%, while the EU share reached 65.1%.
"The DCFTA is useful and profitable for the Moldovan economy. The desire to improve trade relations with Russia is justified, but this does not mean that this to take place with the risk to worsen trade relations with the EU", head of the GET in Moldova Ricardo Giucci.
One of research authors Woldemar Walter stressed that there is no need to choose between free trade with Russia and the EU, as the DCFTA is absolutely compatible with the existing agreement on free trade between Moldova and Russia. The Republic of Moldova has to be oriented to ensuring free trade with both sides.
According to experts, the intention to improve trade relations with the EAES is justified, as 17% of Moldovan exports account for markets of its member countries.
They maintain that the DCFTA implementation should be continued, as this is in interests of both economic agents and the Moldovan population.
"Officials' concerns about the DCFTA are weakening the Agreement's effect and negatively influencing the country's economy. Moreover, in these conditions, potential investors, interested in production in Moldova and exporting to the EU can postpone or even cancel decisions on implementing projects in the national economy", experts prevented.
Infotag's dossier: The GET is supporting the Moldovan Government in stabilizing economic development and modeling processes, necessary for economic reforms. The GET Moldova is a part of the project "High Level Advisory to Government at the Order of German Federal Ministry for Economy and Energy", which includes also Ukraine, Belarus and Georgia.