RUSSIA IS AND WILL REMAIN STRATEGICALLY IMPORTANT TRADE PARTNER FOR MOLDOVA – ECONOMY MINISTER
25 octomber, 2017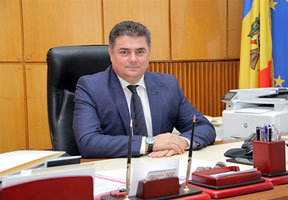 The Moldovan Deputy Premier, Minister of Economy and Infrastructure Octavian Calmic gave an interview to the "Banks and Finances" magazine, saying that according to statistical data of trade between the two countries, Russia is and will remain Moldova's strategic partner.

"According to these data, over the last three years Russia remains the second largest trade partner of Moldova. The trade turnover between the two countries accounted for US$768.37 million in 2016", the Minister said.

He pointed that due to the tariff policy, in particular the introduction of customs duties on 19 categories of Moldovan goods (80% of the total Moldovan exports to Russia), as well as nontariff sanitary and phytosanitary measures, the Moldovan exports to Russia fell by almost 40%.

"As for the Moldovan exports over January-June 2017, its rate was registered at the level of US$116.6 million, which is 20% more than over the equivalent period of 2016. The imports reached the sum of US$261.2 million, demonstrating 4% growth", Calmic said.

The minister pointing that currently, the number of companies allowed to supply wines, fruit, meat and canned food to the Russian market.

The 2017 Plan of developing Moldova-Russia trade relations implies the removing of barriers and obstacles for raising the volume of trade between the two countries.