STANDING COMMITTEE APPROVES STATE BUDGET RAISING BY 541.6 MILLION LEI
25 octomber, 2017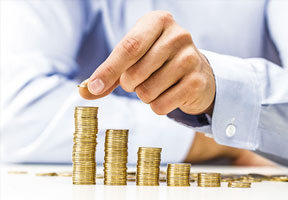 The parliamentary Standing Committee on Culture, Education, Research, Youth, Sports and Mass Media approved at the Tuesday's sitting a draft law on introducing amendments in the 2017 state budget.

According to the document, the state budget revenue side has been raised by 541.6 million lei – to 33,766 million lei, expenditure side – by 416.3 million lei – to 37,796 million lei. At the same time, the budget deficit was reduced by 125.4 million lei and accounts for slightly more than 4 billion lei.

Deputy Minister of Finance Veronica Vragaleva said that the fees of the tax and customs service proved to be much more optimistic this year than it was supposed before. Only revenues from taxes over eight months exceeded the planned rates by 2.1 billion lei, which is explained by measures on strengthening efforts, taken by responsible sides.

"It is about the liquidation of several schemes on tax evasion. If talking about the most discussed examples, a considerable role had the making of order in restaurants, as well as the introduction of artists in legislative field, which allowed to collect taxes from the fields, where this has not been done before", she explained.

According to her, the tax service cannot make order everywhere at once. In European countries there are around 800 taxpayers per one tax inspector, while in Moldova this correlation is 1.8 thousand per 1, which is more than twice more.

"Year to date, zones with highest risks on tax evasion have been identified", she said.