EU HAS TO DECIDE WHETHER TO TRANSFORM OR TO ISOLATE EaP COUNTRIES – BRITISH EXPERT
03 november, 2017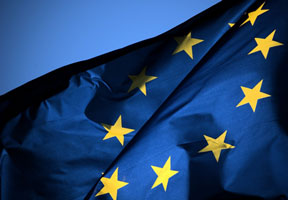 The European Union has finally to decide on whether to continue the policy of reforms and supporting cooperation with Moldova, Ukraine, Georgia and other Eastern Partnership countries or to gradually pass to their isolation, maintain British expert, professor of the University College London Andrew Wilson.

In his research for the European Council for Foreign Relations (ECFR), the expert said that the European Union is gradually rethinking its policy in relation to the Eastern Partnership countries (including by means of accelerating the adoption of the Association Agreements with Ukraine, Georgia and Moldova that were under Russia threat).

"However, the very concept of this cooperation is in stupor, having a great, but untapped potential", the research says.

According to the expert, the EU is building its policy concerning the EaP states giving greater consideration to how Russia might react.

First of all this concerns Moldova, where European ideas have been discredited due to the fact that under European integration slogans, the country's banking system lost a billion of euros, while oligarch Vlad Plahotniuc got absolute authority in the republic. All this, in the end, led to the situation when the pro-Russian politician Igor Dodon became president. The situation is aggravated by the fact that some western partners regard Plahotniuc as the single alternative to the definitive establishment of Russian reign in Moldova, Andrew Wilson maintains.

In relation to Moldova, the EU faced a dilemma – the support to the current authorities may lead to greater discrediting of European idea, but on the other hand – if the EU backs down, this will even more push Moldova into Russia's hands, he said.

The British expert pointed that such a situation has already led to a new point of view on the Eastern Partnership in Europe, according to which the EU has to regard Moldova, Ukraine and Georgia as buffer states, but not as possible candidates for membership in the EU.

Wilson maintains that in general, despite initial success, Moldova did not meet expectations, demonstrating to the EU how the process of Europeanization may come to a deadlock.

"However, the EU should not renounce the Eastern Partnership, but on contrary, it has to direct all the efforts to creation of a closer cooperation. A good platform for such a step may become the Summit of Eastern Partnership countries, which will take place in Brussels in November. European politicians have to focus on EaP countries integration in joint European market, their gradual involvement in the process of adopting political decisions, as well as supporting a closer cooperation between Moldova and Ukraine", Andrew Wilson concluded.