STARTUP WEEK 2017 BEGINS IN CHISINAU
06 november, 2017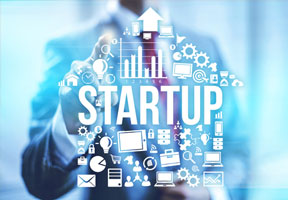 The Startup Week 2017 began on Monday from discussing the legislation in the field of electronic trade, as well as launching of the "Moldova Angel" network and the "Startup" investment fund. The events are held in the Tekwill IT Training Center on November 6 through 10.

The agenda of the first day includes the issues, connected with the launching of the program Startup Moldova and development of IT-parks. The event is attended by local and regional experts and representatives of successful startups. The Startup Week includes over 30 network and working sessions on financing, marketing, sales and entrepreneurial initiatives.

The Tuesday's agenda includes a number of events, within which local authority representatives, corporate managers and donors will discuss the opportunities of using technological innovations and healthcare, energy sector and agriculture, as well as in finance and education sectors.

Wednesday will be dedicated to the investment forum for local and regional investors. On Thursday, 20 best innovation startups in Moldova will be presented for local and foreign investors. On the concluding day – Friday, entrepreneurial centers and IT-companies will conduct an Open Day Door.

Chisinau Startup Week is held in Moldova for the second consecutive year with the support of the Moldovan Association of Information and Communication Technology Companies.