NEW MOLDOVAN PARLIAMENT IS LIKELY TO BE POPULATED ONLY BY SOCIALISTS, PAS AND MAY BE DEMOCRATS – OPINION POLL
07 november, 2017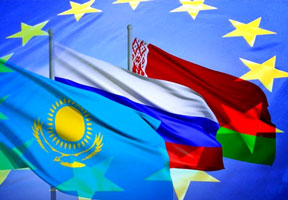 Had a parliamentary election been held in Moldova on the nearest Sunday, the new legislative forum would come to consist of the representatives of only 3 organizations – the Party of Socialists (PSRM), the Party of Action and Solidarity (PAS), and the Democratic Party (DP), as per the finding of the opinion poll made public on Monday by the Moldovan Foundation for Public Opinion.

50.3% of the interviewed citizens from the category of those who have already made up their mind stated their readiness to vote for the Party of Socialists, for PAS – 25.9%, and for the ruling Democratic Party – 6.2%. Even with an account of the poll error, the political party called Platform "Demnitate si Adevar" [DA, "Dignity and Justice"] will not win mandates in the next Parliament because merely 4.1% voters are ready to back it – with an electoral barrier being 6%. An analogous deplorable situation is with the Communist Party (3.7%) and Our Party (3.2%).

On the other side, the Democratic Party is maintaining lead (20%) among citizens' resolution not to vote for this or that party – "In no circumstances!" Eighteen percent stated they would never vote for the Socialists, 17% – for the Liberal Party, 10% for PAS, 6% for the Communist Party and 5% for Our Party.

In the rating of personal trust, Igor Dodon is leading with 35.6%. Following next are PAS leader Maya Sandu with 21.5%, the DA Platform Chairman Andrei Nastase – 2.6%.

Democratic Party leader Vlad Plahotniuc, the 'executive coordinator' of the ruling coalition in Moldova, is trusted by merely 2.1% compatriots, Prime Minister Pavel Filip – by 1.7%, Our Party leader Renato Usatii – by 1.7%, and Parliament Chairman Andrian Candu – 1.2%.

The opinion poll was carried out on October 7-29 in 290 various-level populated areas across the republic. It embraced 4.517 local residents eligible to vote. The pollsters are saying the error should not exceed plus-minus 1.5%.