POOR GROWTH OF ECONOMY IS FRAUGHT WITH BUDGET REVENUES DECLINE – EXPERT GRUP
08 november, 2017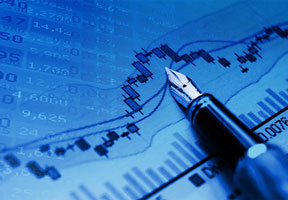 Weak rates of economic growth will lead to decline in Moldovan state budget revenues in mid-term and long-term perspectives, maintain economic analysts of the independent center Expert-Grup Iurie Morcotilo.

He said in his research, dedicated to the adopted amendments to the state budget that despite some positive trends, which ensure the possibility of raising expenditure and revenue part of the state budget, the Moldovan GDP growth in 1H2017 accounted for 2.8% against the equivalent period of the previous year.

According to the expert the growth of revenues to the budget is based on several factors: the 12.3% raising of average economy salary (which exceeds twice the official forecast). Besides, the household consumption has also grown 4% per 1H2017, its share in GDP structure accounted for 87%. Also, the volume of remittances from abroad grew almost 10%, as well as the exports (13.9%) and imports (+18.1%).

"But these factors may be rather called a pleasant surprise from authorities, which will allow exempting the state budget from some considerable changes till the end of this year. Despite this, the finding of additional sources for budget replenishment failed to compensate suspension of external financing – first of all the suspension of macroeconomic assistance from the EU"

According to him, on the other hand, the industrial production demonstrated a very low growth (+0.3%), while agricultural production fell 5%. A slight growth is registered in the volume of long-term investments in economy (+2.5%) in 1H2017.

"As a conclusion is may be said that the growth of revenues and reduction of state budget deficit was due to positive trends of development of some macroeconomic rates. However, the continuation of such a weak economic policy will lead to considerable decline in budget revenues, especially of tax levies in future", the expert says.

Infotag's dossier: On October 27, the Parliament adopted amendments to the 2017 state budget. These imply raising the figures of revenues and expenditures, as well as reduction of external financing. Thus, the budget revenue part was reduced by 541.7 million lei to 33,766 million lei, while the expenditure part – by 416.3 million lei to 37,796 billion lei. The budget deficit figures were also reduced – by 125.4 million lei – to 4 billion lei (3% of GDP).