IMF LOWERS MOLDOVAN ECONOMY GROWTH FORECAST
08 november, 2017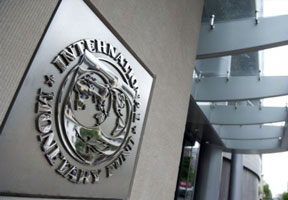 The IMF has for the third time year to date lowered the Moldovan GDP growth, maintaining that in 2017 it will not exceed 3.5%, though back in October it was about 4%, while in April – even 4.5%.

This was said in materials of the Fund, published at the conclusion of the IMF assessment mission within the second review of the Government program fulfillment.

The Mission has analyzed the last economic activities and the progress in fulfillment of the program, updated the data, conducted assessment of macroeconomic perspectives, as well as discussed with the authorities the macroeconomic policies to be implemented.

IMF expert said that Moldova has enjoyed a period of relative economic and financial stability since the last Article IV. Growth returned following the crisis, and is expected to moderate to around 3.5 percent in 2017. Inflation, which peaked at over 13 percent in 2015, decelerated rapidly, but was above target in September 2017 at 7.6 percent, driven largely by supply side shocks.

Fiscal outturns have been solid in 2017, buoyed by strong revenue performance; and while capital spending has faced delays, priority social outlays have been maintained. The current account deficit widened to around 6% of GDP in the first half of 2017, but against robust inflows, the leu appreciated by 10.9% vis-а-vis the U.S. dollar, while gross reserves rose to US$2,629 million as of end-September.
According to IMF experts, the outlook for Moldova is favorable. Over the medium term, the economy is projected to grow close to 4%, held back by demographic factors. In the coming years, effective financial intermediation – facilitated by decisive financial sector cleansing – will be a key domestic growth factor, while sustained recovery of external demand in key trading partners will underpin export growth.

On the back of current fiscal policies, Moldova's risk of debt distress remains low, with overall public debt dynamics sustainable. However, significant risks remain. These include: political uncertainty given the upcoming parliamentary elections, macro-financial risks related to delays in decisively cleansing the financial sector, and risks to raising the sustainable growth rate stemming from the challenge of maintaining reform momentum for an extended period.