MOLDOVAN ENERGY SECURITY EXISTS ONLY ON PAPER SO FAR - IDIS
09 november, 2017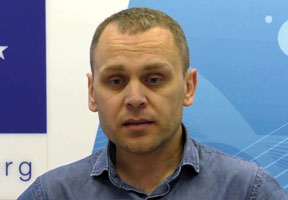 Institute of Development and Social Initiatives (IDIS) "Viitorul" expert Iurie Gotisan presented his research in the field of Moldova's energy security.

He said that first of all due to the country's absolute dependence on the supplies of the Russian natural gas, Moldova's energy security remains on paper so far.

"The examples of Ukraine and Georgia clearly demonstrate that the finding of alternative energy sources is possible: the first is importing a considerable part of gas from Azerbaijan, the second - from the European Union. Moldova also has to concentrate on building gas pipeline Iasi-Ungheni-Chisinau, which will allow to considerably lower the dependence on the Russian gas", the expert said.

According to him, this may lead to the raising of gas tariff for consumers, but this problem will be resolved in short-term period.

"In order to maximally raise Moldova's energy security, the authorities have to focus on building the pipeline until the end of 2018", Gotisan said.

Infotag's dossier: The building of main cross-border pipeline Iasi-Ungheni started in 2013 and was completed in August 2015. The length of the pipeline for supplying gas from Romania is of 44 km. The building demanded 26 million euros, most of which were provided by the European Union. The pipeline capacity is of 1.5 billion cubic meters, which allows covering Moldova's gas needs. However, the pipeline has not started working at full strength yet. For this it should be extended till Chisinau. This building will demand around 100 million euros of investments, 10 million of which will be allocated by the European Union. A part of money will come from European Bank for Reconstruction and Development and the European Investment Bank in the form of credits.