AMENDMENTS TO 2017 BUDGET ENTER INTO FORCE
17 november, 2017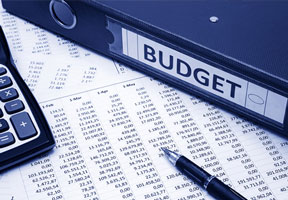 The Monitorul Oficial governmental bulletin has published on Thursday the amendments to the 2017 State Budget, where the figures of revenues were raised by 1.26 billion lei (US$72 million). The Ministry of Finance proposed to improve the budget due to the growth of taxes and fees this year, which exceeded the targeted volumes.

The budget expenditure part was raised by 1,138 million lei, while the budget deficit - by over 125 million lei. According to the Ministry, the expenditures were raised due to the growth of teacher salaries by 11.3% and wages to other educational workers - by 10% since September 1, 2017.

The main sources of raising the 2017 Moldovan state budget revenue part were receipts from the value added tax, the tax on income from physical and legal persons, as well as excise taxes on cars.

The increased state treasury revenues will be directed to replenishment of funds for energy efficiency, regional development, agricultural and rural development, winegrowing and winemaking, as well as the environment fund.