MOLDOVAN ECONOMY WILL GROW 4.8% IN 2018 – EXPERT-GRUP
15 december, 2017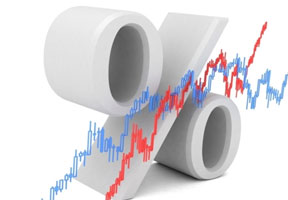 The Expert-Grup specialists presented their research MEGA "2017 Economic Results, 2018 Forecasts" at the Thursday's press conference, saying that in 2018 the Moldovan GDP growth will reach 4.8% in best case.

Center expert Adrian Lupusor said that the current year unfortunately did not meet expectations: the Moldovan economy was developing on a pessimistic scenario, registering a 3.5% growth.

According to him, this growth was ensured due to the growth of consumption, remittances, citizens' salaries and foreign investments, but these factors have rather seasonal character and do not mean long-term perspective of development in future.

"Meanwhile, there is stagnation in such strategic fields as agriculture and industry", Lupusor said.

He maintains that the 2018 economic growth will also depend on harvest, external financial assistance and continuation of the consumption growth.

"However, first of all the economic development will depend on the quality of conducting a package of internal reforms – economy cannot be built on the basis of external financial assistance (which will also depend on reforms) and remittances from abroad (which may fall)", the expert said.

According to him, one of the main problems remains the low competitiveness of Moldovan economy (89th place of 137 according to the World Competitiveness Rating). Besides, the general weakness of state institutions and the banking sector, lack of sales markets and problems in business environment.

"In 2018, these problems may be replenished by the political pressure on financial and business spheres in the context of parliamentary elections", Lupusor said.

"The raising of competitiveness should be based on efficient combating of corruption, development of small and medium enterprises (SMEs), reforming of state institutions and reducing the barriers to exports", the expert said.