​WORLD BANK LOWERS MOLDOVAN ECONOMIC GROWTH FORECAST IN 2019
06 june, 2019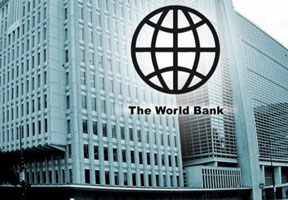 The World Bank has lowered the forecasts of Moldovan GDP growth in 2019, though raised the target figures for the next two years.
According to the WB June report "Global Economic Prospects", the Moldovan economy will grow 3.4% in 2019, 3.6% - in 2020 and 3.8% - in 2021. Against the January report, the rate for 2019 was lowered by 0.4%, while for 2020 – raised by 0.1%, whereas for 2021 – raised even by 0.6%.

The WB experts explain the worsening of forecasts for the current year by a weaker growth of remittances' volume and the high growth of inflation, which threatens to undermine the disposable income and lead to economic growth slowdown.

Among the main problems for long-term sustainable growth of the Moldovan economy, experts pointed at unfavorable demographic trends in the republic, low productiveness and vulnerability to external shocks.

For Romania, the forecast of economic growth in 2019 was improved to 3.6% from 3.5%, while for Ukraine – lowered to 2.7% from 2.9%, whereas for Russia – to 1.2% from 1.5%.

In general, the growth of the world economy slowed down to 2.6% from 2.9% against the background of growing risks and unfavorable factors. As for 2020, the WB forecasts global economic rise by 2.7% against the earlier supposed 2.8%. The forecast for 2021 was preserved at 2.8%.

According to the WB assessment, in countries with forming market and in developing countries, among which Moldova, the economic growth tempos will stay at 4% – the lowest level over the last 4 years, while in 2020 they will strengthen to 4.6%. Currently, the economy of a number of countries is dealing with consequences of financial shocks and political instability. It is expected that the negative influence of these factors will fade away, while the growth of world trade (which in 2019 is expected to be the decade's lowest) will rehabilitate to a certain extent.

The International Monetary Fund and the European Bank for Reconstruction and Development forecast the growth of the Moldovan economy within 3.5% in 2019, while in 2020 – by 3.8%. The Moldovan Government is more optimistic and targets 4% and 3.8%, respectively.