REFORMS FAVOR INVESTMENTS IN ECONOMY – MINISTER
07 june, 2019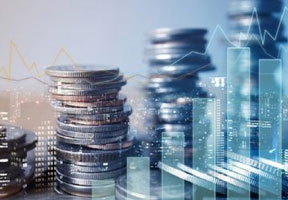 Reforms, conducted by the Government, created prerequisites for developing favorable and competitive business environment in the Moldovan economy, maintains Minister of Economy and Infrastructure Chiril Gaburici.
The minister pointed that the volume of investments in 1Q2019 grew against the equivalent period of 2018.

"A great impact on economy was exerted by the growth of investments into machinery, equipment and constructions, which confirms the trend of bringing more technology into Moldovan economy", the minister said.

According to the Ministry, the volume of state and private sector's investments in 1Q2019 is higher than the forecasted 5%. 3.3 billion lei were invested in residential and non-residential buildings, machinery and equipment, transport, which was much due to favorable credit situation in the country.

According to the Ministry of Economy, private investments proved to be the main engine for investment growth. Their volume reached 2.3 billion lei (70% of the total volume of investments). The growth of private sector investment in 1Q2019 accounted for 15%, which ensured 46% of the total growth.

Over this period of time, the state investments also grew, approximately 2.1-fold, which ensured 31% of the total growth of investment volumes. Their volume reached 387.9 million lei.

According to the Ministry's forecasts, in 2019 the growth of investments in material assets may account for 26 billion lei.