AIPA PROVIDES 13 MOLDOVAN FARMERS WITH 8 MILLION LEI SUBSIDIES IN ADVANCE
14 june, 2019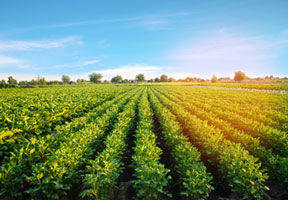 The Agency for Interventions and Payments in Agriculture (AIPA) has approved 13 out of 18 applications submitted within the 3rd round of applications for subsidies in advance, and will pay beginning farmers about 8 million lei.

According to the AIPA, from February 1 to April 8 young men and women had submitted 21 applications for 18 million lei; however, three of them were immediately found to be non-compliant, while another three were rejected at the consideration. Representatives of the Ministry of Agriculture, Regional Development and Environment will speak on the other two applications.

Most of the applications were submitted by farmers who plan to invest in planting perennial plantations, including vineyards on a total area of 16 hectares. Three more applicants for subsidies want to invest in livestock.

According to the documents submitted for funding, the provision of subsidies in advance to 13 farmers will attract more than 11 million lei to agriculture and create 50 jobs.

Infotag's dossier: The program of providing subsidies in advance to young farmers and women implies that the beneficiary provides an investment plan, and the state provides 65% of the project cost. The first 75% of the tranche is issued after confirmation of the availability of funds and beneficiary in the amount of 35% of the investment value, and the second part - after the work completion provided in the investment plan.