MOLDOVAN EXPORTS GREW 8.1% OVER A YEAR
14 june, 2019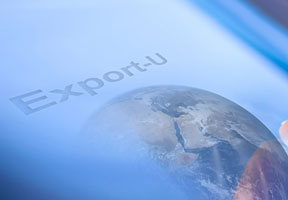 Exports from Moldova as of the beginning of May accounted for US$948.7 million, growing 8.1% against the equivalent period of 2018. According to the National Bureau of Statistics (NBS), the supplying of domestic goods grew 8.4% - to US$670.5 million, while re-exports - on contrary, fell 1% - to US$278.2 million.

The volume of exports to the EU reached US$602.2 million (+1.3%). However, its share in the total volume of Moldovan exports fell to 63.5% from 67.7% over a year.

The exports to the CIS continued falling, accounting for US$139 million (-2.6%), while its share - 14.6% (-1.7%).

The export structure is dominated by machinery and equipment for transport - 24.9% (+6%), food products and livestock - 22.8% (0.4%), industrial goods - 19.6% (-3.3%).

Imports grew 6.29% in January-April - to US$1,880 billion. Almost one half of it accounted for goods from the EU - US$917.1 million (+3.2%). Supplying from the CIS grew 17.3%, exceeding US$498.3 million.

The main imported items were machinery and equipment for transport, whose share reached 22.9% (+0.1%). Energy resources and petroleum products are at the second place - 17.5% (+1.3%). The share of industrial goods was 17.5%, though it fell 1.6%.

The Moldova's trade balance deficit accounted for US$931.9 million (+4.4%). The exports covered 50.4% of imports over 4 months against 49.4% a year earlier.