SUPPLYING OF ROMANIAN GAS TO MOLDOVA MAY START IN EARLY 2020 – ECONOMY MINISTER
19 june, 2019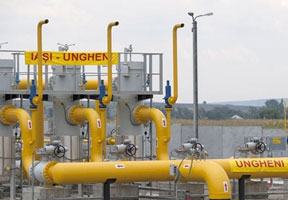 Almost 90% of building works on the Ungheni-Chisinau gas pipeline will be completed by the end of 2019 and the first deliveries of gas from Romania may arrive to Moldova already in February-March 2020, maintains new Moldovan Minister of Economy and Infrastructure Vadim Brinzan.

On local television he said that over the last 5 years, many obstacles occurred in the process of gas pipeline building.

"One of problems was the expropriation of lands in which the gas pipeline is built. Another is the accounting, in particular the calculation of the VAT in relation to works. However, the main obstacle was lack of political will, which prevented the finishing of the building", Brinzan said.

The minister also touched upon the topic of nontransparent privatization and giving state enterprises into concession, adding that serious audit is necessary in relation to these transactions, moreover not only the very process, but also the contracts.

"For example, there are suspicions about transmission into concession of the Chisinau airport. It seems that the investor did not invest a penny in it. Everything that was invested till today was based on the 9-euro fee, which is paid by each of us at buying air ticket", the minister said.