PERMIT IS NECESSARY TO PRESENT KROLL REPORT TO PARLIAMENT – PG HARUNJEN
21 june, 2019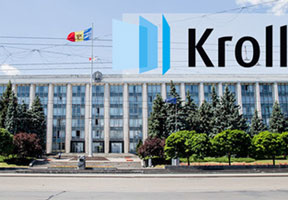 Prosecutor General Eduard Harunjen said on local television on Thursday that he is ready to present the report of the Kroll company on investigating the stealing of the billion of dollars from the banking system to the Parliament, but for publishing the document it is necessary to have a permit from its authors.

"The report has not been published till now because we do not have a permit from the Kroll company. Today, we will request their consent. We have already proposed to the NBM to hold negotiations with the company and ask permit for document publication. The Kroll report will be presented to the parliamentary commission and the MPs will decide how to act. If it will ever be published, the society, most likely will be shocked by the information it contains", the Prosecutor General said.

At the same time, he maintains that he has not read this report but just spoke with prosecutors on this topic. Thus, Harunjen states that he does not know if there are new names from among former leadership of Moldova in the report.

The PG stated that he does not like how the investigation of the billion fraud is conducted.

"We should understand that the stealing of the billion did not happen overnight, it lasted many years. Hundreds of banks from abroad were involved in it, the funds went through a long way, a part of the money got to offshore zones. The very investigation was divided into periods: the period of bank administration, the time when the bank heads have changed, there is investigation against persons who are responsible for taking decisions in certain ministries and state institutions, who somehow missed some aspects", Harunjen said.

According to him, there are many sides, many participants in criminal schemes that concern the stealing of the billion – firms from Russia, hundreds of banks from abroad, money went through a difficult way including through offshore zones.

"It is impossible to investigate such crimes from Moldova. It is necessary to go abroad, to cooperate with other countries. Two orders were made to start investigative actions, we received response to just one of them. Some countries initiated their own investigation of crimes, which happened in their territory – such as money laundering or embezzlement", Eduard Harunjen.