AVERAGE SALARY IN "MOLDOVA IT PARK" RFESIDENT COMPANIES GREW BY OVER TWO-FOLD
07 august, 2019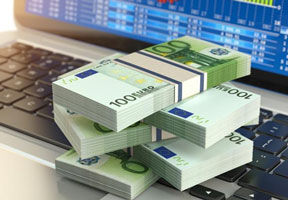 After the launch of the Moldova IT Park, the average size of salaries paid to the workers of its resident companies has increased by 2.3 times, confirmed by the withdrawal of wages from the shadow of the industry.

Acting IT Park administrator Valentina Stadnic reported that the average wage registered by the Moldova IT Park residents accounted for more than 30 thousand lei in the first quarter of 2019.

"This is by 10.7% more than at the end of 2018 - 27.9 thousand lei and 2.3 times more than at the Moldova IT Park creation in early 2018. The number of employees has also increased from 3,621 to 7,524", said the Agency interlocutor.

Currently, there is a tendency to invest into the human capital, which is considered a strategic investment to have qualified personnel.

"The market needs are growing. There is lack of IT specialists at the global level. In Moldova this is felt as well. There is an interesting fact here, which is active dynamics of conversion. We note that the specialists come from fields not very related to the IT industry. Many of them attend programming courses", stressed Stadnic.

The Moldova IT Park administration believes that the park helped to stop the outflow of specialists from the Republic of Moldova, at least in the IT industry.

"In addition to the motivating salary, the employees of the Moldova IT Park residents have an advantage, which we call "gross salary is equal to net salary". Accordingly, the employees' salaries are not subjected to additional taxes. We believe that this significantly motivates qualified personnel to stay in Moldova", maintained Stadnik.