MOLDOVAN FARMERS HAVE REQUESTED 507 MILLION LEI SUBSIDIES FROM GOVERNMENT YEAR TO DATE
24 august, 2019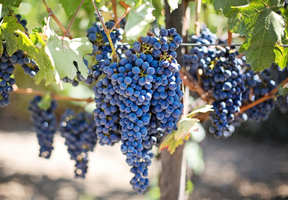 Since the beginning of the year, the Agency for Interventions and Payments in Agriculture (AIPA) has received 2.5 thousand applications for 506.9 million lei (US$28.5 million), which exceeds the amount of funds available for subsidies in the National Fund for Agriculture and Rural Development.

According to the AIPA, 1.7 thousand applications for 271.2 million lei have already been approved. Most of the applications have been submitted by the farmers from the Cahul Raion (179 applications for 21.3 million lei); as for the amount of requested subsidies, the Briceni Raion farmers take the lead (103 for 38.3 million lei). In addition, a large number of applications have been received from Causeni (120 for 31.6 million lei), Edinet (116 for 19.3 million lei) and Ialoveni (115 for 11.5 million lei).

The fifth part of the requested funds (105 million lei) relates to the investments to post-harvest infrastructure, which is unusual, since as a rule, applications for the purchase of agricultural machinery and equipment are most popular (99.8 million lei – today), and the second being perennial plantings (50.5 million lei).

The Fund provides a total of 900 million lei for the current year: 477 million lei of these are available to farmers in the form of post-investment subsidies, since 352 million lei were spent for paying last year's debts to farmers. The Fund also pays for other programs, like subsidies in advance; 45 million lei is reserved for this program.