TIREX-PEROL MAJOR SHAREHOLDER SELLS THE COMPANY
08 octomber, 2019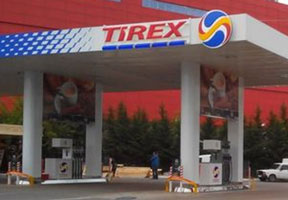 The company Mabanaft-Moldova GmbH (Switzerland) – the majority shareholder in the Tirex-Petrol company, which is working in the petroleum product market of Moldova, sold its package worth 95.96% to the Moldovan company Estcon Construct.

According to the National Commission for Financial Market (NCFM), the transaction was registered out of regulated market. Within the transaction, over 17.8 million shares of the company were sold for almost 197.7 million lei.

The transaction was approved by the Competition Council in February 2019. The Estcon Construct (Alexandrovca village, Ialoveni raion) is a building company with authorized capital of 8 million lei (465 thousand), which belongs to Tatiana Ignat. At the end of 2018 the company received license on the right of activity in the petroleum market, but only on importing and wholesale trade in gasoline and diesel.

Tirex-Petrol is the petroleum market's oldest, the fourth largest company in terms of size and the 5th largest in terms of trade turnover. Its authorized capital is of around 111.5 million lei (US$6.5 million).

According to the annual report, in 2018 Tirex-Petrol registered profit worth 34.77 million lei, which is three-fold the 2017 profit. The growth was due to the growth of revenues from operational activity by almost three times. At the same time, the revenues from sales in 2018 accounted for around 988.5 million lei, growing almost 10 million lei (1%) against 2017. At the same time, in 2014-2015 the company's annual turnover exceeded 1.5 billion lei. The Tirex-Petrol network accounts for 76 gas stations.

In 2013, a group of business people tried to seize Tirex-Petrol assets by fraudulent means. Two years later, a part of gas stations went under the administration of a new company – Vento. Press was writing that Vento is an asset of the Datario company, which belongs to Andrian and Igor Bors, who are members of the Tirex-Petrol board.