EXPERT ENUMERATES SEVEN GOALS NEW GOVERNMENT HAS TO ACHIEVE
15 november, 2019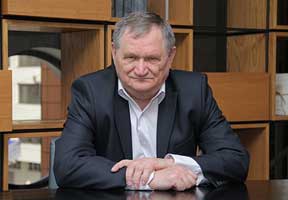 There are seven main challenges that should be met by the Government of Premier Ion Chicu, approved by the Parliament on Thursday, among which the development of State Budget for 2020, maintains economic expert Alexander Muravschi.

He wrote in Facebook that the country has to come into the new year with a clear understanding of the established fiscal and budget policy.

According to the ex-Minister of Economy, another important goal is the formation of the second echelon of ministries' heads.

"General and state secretaries of all ministers must be qualified managers, who know well the fields and sectors they are responsible for", he said.

Muravschi also regards as necessary to ensure the clear functioning of all services and sectors of the energy sector, in order to make sure the country survives the winter without problems or worries.

Another priority is to prevent worsening of political and financial-economic relations with Western partners and international financial organizations, clearly executing all the earlier achieved agreements.

"We must immediately start the preparation for the future negotiations with the International Monetary Fund (IMF) on the new program. Also, we have to clearly outline the positions on which we can agree with the IMF, on which there is a need of wise compromise and those, on which we have to take a stand. It is also crucial to achieve maximum liberalization of trade and economic relations in all fields with Russia. Joint working groups must be created with justice bodies and the prosecution service for the soonest development of a step-by-step plan on reforming the judiciary and to start its implementation as soon as possible", he wrote, wishing to the Government success until next Parliamentary elections.