STANDING COMMITTEE DEMANDS REPORT ON BANK FRAUD INVESTIGATION
27 november, 2019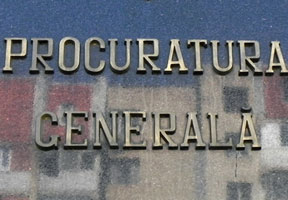 The parliamentary Standing Committee on National Security, Defense and Public Order directed a request to Acting Prosecutor General Dumitru Robu with the demand to present to the Parliament a report on the process of investigating the theft of the century before December 1.

Chairman of the committee Chiril Motpan reminded that according to the October 17 Parliament's decision and the conclusions of the ad-hoc commission on investigating the bank fraud, the Prosecutor General's Office was ordered to consider the reasons of stagnation, achieved by the Anticorruption Prosecutor's Office in 2015-2019 in the process of investigating the fraud.

He said that the PGO was also ordered to establish close cooperation with special services from other countries, in particular the Federal Bureau of Investigation (US) for investigating the bank fraud and for returning the stolen money and within 30 days to present a report on the process of investigation.

"Yesterday I met with Deputy Chief of the US Mission in Chisinau Martin McDowell. We discussed a plenty of issues that concern the strengthening of cooperation with US special services for investigating the bank fraud", the MP said.

He also said that due to lack of reaction from competent authorities on the information about tracking and wiretapping of civil activists, journalists and "Demnitate si Adevar" Party supporters, the commission decided to organized hearings on the observance of the Law on special searching activities.