INVESTMENT IN LONG-TERM TANGIBLE ASSETS GREW 15.6% IN MOLDOVA
29 november, 2019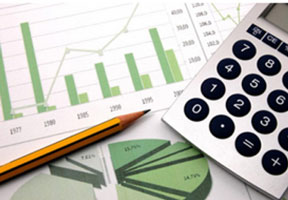 The sum of investments in long-term tangible assets accounted for almost 15.785 million lei (US$912.4 million) over January-September, growing 15.6% against the equivalent period of 2018 in comparable prices.

According to the National Bureau of Statistics (NBS), over one-third of all investments – 4,996 million (-11%) accounted for buying equipment and transport. Building of engineering structures is the second – 3,104 million lei (+13.5%). Then the building of nonresidential facilities comes, mostly industrial rooms, investments in which grew 28.2% - to 2,909 million lei. The building of housing, which once was leader, ranked the 4th with 2.216 billion lei, though the growth of investments accounted for 12.4%.

According to the sources of financing, most of investments – 9,624 billion lei (+11.7%) – traditionally accounted for economic agents and population's personal funds, while the amount of state budget allocations accounted only for 1,303 billion lei – 4.6% more than a year before.

In their turn, foreign investments grew almost by one-half – to 747.1 million lei. However, their share in the total volume of investments accounted for less than 5%.