MOLDOVA DECIDES TO JOIN THE EDB – PRESIDENTIAL ADVISOR
29 november, 2019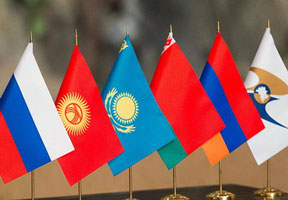 Leadership of Moldova in the face of President, the Parliament and the Prime Minister took an official decision that the Republic of Moldova will become member of the Eurasian Development Bank, said Presidential Advisor for Economic Issues Elena Gorelova at the 14th international conference "Eurasian Economic Integration" in Moscow.

Hungarian Minister of Finance Mihai Varga said after the meeting with the EDB leadership that Hungary is also ready to start negotiations to become bank member in 2020.

The EBD is an international financial organization, founded by Russia and Kazakhstan in January 2006 for contribution to development of market economy in member countries, their sustainable economic growth and extension of mutual trade and economic connections. Other members of the banks are Armenia, Belarus, Kyrgyzstan and Tajikistan. The bank's authorized capital accounts for US$7 billion.