TAX REVENUES TO NATIONAL BUDGET GREW 5.6% OVER A YEAR
03 december, 2019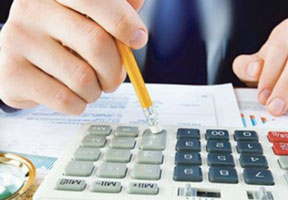 The tax revenues to the national budget exceeded 35 billion lei (US$2,023 million), which is 1.9 billion lei more than over the equivalent period of 2018.

According to the State Tax Service, most of revenues went to the state budget – 15.3 billion lei (+4.4%).

Revenues to local budgets from tax bodies grew 26 million lei (0.7%) – to 3.5 billion lei, to the Social Fund – 578.7 million lei (5.1%) – to 12 billion, while to medical insurance funds – 609.1 million lei (16.9%) – to 4.2 billion lei.

The tax bodies are traditionally one of the main sources of replenishing the state treasury. In January-September, their deductions accounted for 12.347 million lei – over 46% of all the state budget revenues.