PRESIDENT DODON MAINTAINS MOLDOVA WILL HAVE GAS AND ELECTRICITY THIS WINTER
04 december, 2019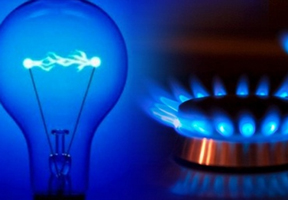 President Igor Dodon said after the Wednesday's Supreme Security Council sitting that Moldova will have sufficient natural gas and electricity for the forthcoming winter period.

"We have already discussed these issues as there is still threat of suspension of Russian gas transit through Ukraine", the president said.

As for electricity, currently Moldova is getting 68% of it from the Moldavskaya power plant [in Transnistria, the Republic of Moldova's largest energy producer], 20% from Ukraine and 12% are produced by local heating/electric power stations (CET).

"The question is what happens if problems occur with gas supply, as the Moldavskaya power plant is working on the Russian gas. Even in case of problems with gas, we have the possibility to raise the imports from Ukraine, as well as receive electricity from Romania. Besides, our CETs can raise the production of electricity due to the fuel oil; its supplies are enough for 30-50 days", the president said.

He expressed hope that there will be no problems with gas supplying this year.

"The Russian gas will continue arriving to Moldova – either through Ukraine or through the South Stream – by reverse through Turkey, Bulgaria and Romania. With all this, the price for Moldova will remain unchanged. Since the New Year, it will account for US$172 per 1 thousand cubic meters of gas. The costs for transportation will be covered by the supplier", Dodon said.

More stories about the presidential press briefing will follow in Infotag's Part 2 today.