MOLDOVAGAZ GETTING READY FOR ALTERNATIVE VARIANTS OF GAS SUPPLY TO MOLDOVA
10 december, 2019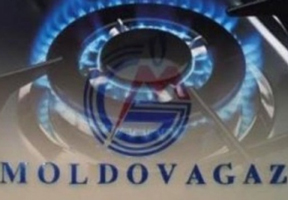 In case the transit of Russian natural gas through Ukraine is suspended, Moldova will be receiving gas in reverse mode through the Balkan corridor, reported Head of the Department for Natural Gas Supplying and Realization Valentin Tonu at the working meeting on the most important topics of the Moldovagaz activity in November-December.
According to the administration of the Moldovan-Russian company, necessary volumes of natural gas will be bought on December 16-20 for ensuring gas transportation from Bulgaria and Romania, in accordance with the Annex on extending the Contract on gas supplying to Moldova in 2020-2022.

On the other hand, Moldovagaz, MoldovaTransGaz and the Ukrainian gas transportation operator agreed to harmonize and sign an Interconnection Agreement for all the joint border points: Alexeevka, Ananyev, Grebeniki, Limanskoe and Causeni. At the same time, agreements on providing services on gas transportation through the territory of Ukraine and Moldova.

Chairman of the Moldovagaz Vadim Ceban ordered that all these documents to be agreed before December 12 and signed before the end of the year.

According to the information, presented at the sitting, MoldovaTransGaz workers with the support of colleagues from TiraspolTransGaz will conclude the reconstruction works at the Causeni metering station by December 15 for ensuring gas supplying in the reverse regime. This is an alternative possibility of supplying natural gas at the border with Romania (Isaccea station) and with Ukraine (Orlovka station) in case of reverse on Balkan gas pipelines.

As of the end of the sitting it was decided that in the nearest period the Moldovagaz actions will be directed to completion of the coordination and signing of the contract on natural gas supplying with the Gazprom company, the final agreeing and signing of the Agreement on internetwork connection with the Ukrainian gas system operator, Contracts on natural gas supplying for border consumers of Moldova and Ukraine, approval of gas company budgets for 2020, as well as approval of the investment program and the 2020 Plan of capital repairing.