GAS FENOSA FURNIZARE ENERGIE AND RED UNION FENOSA CHANGE NAMES
13 december, 2019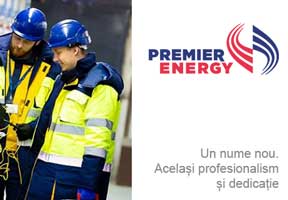 Two Moldovan companies – Gas Fenosa Furnizare Energie and RED Union Fenosa, suppliers and distributors of electric energy – have changed their names into Premier Energy and Premier Energy Distribution.

At the solemn reception organized on such a remarkable occasion on Wednesday night, the company shareholders said that their brand emphasizes the new foreign owners' vision of the companies' development and of rendering high-quality services in power supplying and distribution.

The Premier Energy is a new brand in Moldova, but it is well known in Romania, where it represents the company supplying and distributing natural gas.

Ambassador Peter Michalko, the Head of the European Union Delegation to the Republic of Moldova, welcomed the fact that the Moldovan energy market has come to have serious European investors possessing vast experience and resources for introducing European standards of servicing electricity consumers. The diplomat called the Moldovan leadership to implement reforms more efficiently and create transparent and acceptable conditions for new investments, domestic and foreign ones, in the Moldovan economy.

Jose Luis Gomes Pasqual, Head of the Premier Energy Representation at Moldova, said at the ceremony: "With the new brand, we will be trying to be yet closer to our numerous customers by providing simple, accessible and environment-friendly solutions for them".

He emphasized that the company staff already have a name on the Moldovan market.

"We have been recognized as a company close to people, with commitments to consumers duly fulfilled. We keep introducing technologies meeting the customers' requirements. We shall be further getting closer to the people and more interested in clean energy", said the Representation Head.

Last 20 years, the two companies have invested over 287 million euros in the reconstruction and modernization of the Moldovan electricity networks, having introduced best practices and standards of servicing for over 900 thousand customers residing in central and southern Moldova.

According to the unofficial information available with Infotag, the new shareholders, who have bought the said two energy companies in Moldova from the Union Fenosa of Spain, have paid US$141 million for them. In 2000, the Union Fenosa bought the Moldovan electricity distribution networks for morethan US$28 million.