EU AND EBRD TO STRENGTHEN SUPPORT TO SMALL BUSINESSES IN EaP
13 january, 2020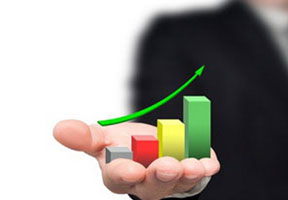 The European Union and the European Bank for Reconstruction and Development are going to increase the support to small and medium enterprises (SMEs) in Eastern Partnership countries, including Moldova, by means of new financing.

According to the Eastern Neighborhood website, for this, the EBRD will provide credit loans worth over 250 million euros to local financial institutions for raising business competitiveness. These credits will allow the SMEs to benefit from the opportunities provided by the Deep and Comprehensive Free Trade Agreement (DCFTA).

In its turn, the EU will provide grants worth 67.6 million euros for supporting these investments by means of technical assistance which will raise the awareness about green technologies with high market potential and will be stimulating the sub-loaners to implement such technologies by means of providing investment incentives. Also, the EU supports financing in local currency.

According to European Commission Director General for Neighborhood and Enlargement Negotiations Christian Danielsson, the EU is proud that it provides support to the SMEs within the EaP, making the region closer to the European Union through trade opportunities, ensuring access to financing in local currency and making process in green agenda together with partner countries.

The credit line EU4Business-EBRD is already accessible in Moldova, Georgia and Ukraine, which have the DCFTA signed. Over 250 enterprises already got support within it.