DA PLATFORM DEMANDS CLARIFICATION OF SITUATION WITH MOLDOVAN FRUIT EXPORTS TO RUSSIA
17 january, 2020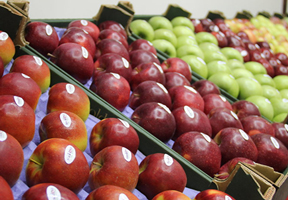 The DA Platform party will be seeking dismissal of Minister of Agriculture, Regional Development and Environment Ion Perju if he does not clarify the situation with exporting of fruit to Russia, said formation leader Andrei Nastase on Thursday, expressing concerns about lack of transparency in this issue.

"Deputy Speaker Alexandru Slusari raised this issue during his visit to Moscow in July 2019, while after the visit of RosSelhozNadzor [Russian Federal Service for Veterinary and Phytosanitary Surveillance] delegation to Moldova, the list of fruit exporting companies was revised and extended to 500 from 130 economic agents. According to our information, this is happening due to the political intervention of President Igor Dodon", Nastase said.

According to him, after the Government change, the new minister intervened in the process and a completely different list, compiled with lack of transparency and without participation of producers, was sent to Russia.

"Now, hundreds of agricultural enterprises which are providing jobs to thousands of citizens cannot export fruit to Russia, despite the fact that best conditions have been provided for this after lowering the VAT on exporting agricultural goods to Russia to 10% from 20%. The fruit exports were in fact privatized by Dodon back since his collaboration with Plahotniuc", the oppositionist said.

In this connection, the DA Platform demands explanations from the profile ministry and the National Food Safety Agency, calling on them not to make changes to lists without preliminary consultations.