MOLDOVA AND LITHUANIA SIGN ACTION PLAN ON STRENGTHENING COOPERATION IN AGRICULTURE
20 january, 2020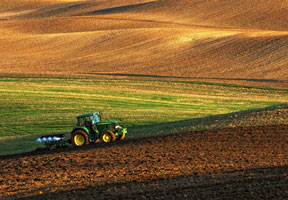 Moldovan Minister of Agriculture, Regional Development and Environment Ion Perju and his Lithuanian colleague Andrius Palionis signed a two-year action plan for extending the bilateral cooperation in agriculture and food industry on Friday.

The document, signed within the framework of the World Forum for Food and Agriculture (GFFA) in Berlin, is aimed at strengthening economic and scientific-technical cooperation by means of information exchange, organizing exhibitions, fairs, contests, seminars, scientific-economic conferences and symposiums in the field of agriculture and food industry.

After the signing ceremony, the two officials agreed to establish a joint working group, responsible for plan implementation. Also, the sides intend to establish partner relations between scientific and consultation institutions of the two countries for conducting joint research in all sectors of agriculture.

According to Perju, the Lithuanian side confirmed that it will continue supporting Moldova's European course and is ready to provide support in strengthening institutional potential of the National Food Safety Agency.