UNIONISTS CONCERNED ABOUT POSSIBLE SELLING OF METALFEROS
28 january, 2020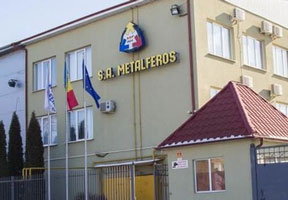 The political movement Unirea, which is made of 5 pro-Romania unionist formations, has expressed concern about the intention by Igor Dodon's Government to privatize the Metalferos enterprise, the main state-run entity engaged in collecting and exporting of metal scraps.

Unionists maintains that Metalferos has served and remains an inexhaustible source of financing for political parties – both the Democratic Party by means of Vlad Plahotniuc and the Party of Socialists by means of Igor Dodon, whose relative Sergiu Catana has been holding the post of enterprise's financial director.

Thus, according to the Unirea, the privatization of the enterprise is possible only after the presentation of a report on its economic activity over the last 10 years, after the resolving of the conflict of interest, connected with Igor Dodon and only if an international company, selected according to the contest results, will conduct the privatization.

"Without the fulfillment of these conditions, the hasty privatization of Metalferos may be regarded as nothing else but a new theft by Igor Dodon. The Unirea will use all the legal mechanisms for preventing the nontransparent process, including by means of mobilizing citizens for protecting the public property", the statement says.

Infotag's dossier: The possibility of exposing the Metalferos for privatization was discussed at the Monday's meeting of President Igor Dodon with Prime Minister Ion Chicu and Speaker of the Parliament Zinaida Greceanii. The state is holding around 80% of shares in the company. Until recently, the enterprise had monopoly right in Moldova to collect and export scrap metal.