FUEL PRICES FALL IN MOLDOVA ONCE AGAIN
06 april, 2020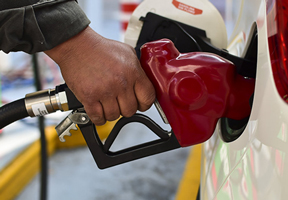 The prices on gasoline and diesel fuel fell 0.4-0.6 lei per liter on a number of gas stations in Moldova in weekend.

The price on gasoline Premium-95 cheapened to 16.47-16.57 lei per liter from 16.72-16.84, while on diesel – to 14.12-14.27 lei from 14.67-14.86 lei. The liquefied petroleum gas fell to 9.77 from the previous 9.87 lei per liter.

Year to date the retail prices on fuel fell already 5 times, after they grew 0.6-0.7 lei per liter on gasoline and diesel fuel and 1.2 lei – on LPG. Back then the growth raised criticism among consumers and politicians. However, the importers explained this by the growth of excise taxes and world prices. However, the Government was not satisfied with such an explanation and decided to consider the possibility of returning to the previous procedure of price formation, when these are established by the National Energy Regulatory Agency once in fortnight.

However, so far the market operators keep establishing prices on the basis of the 10% profitability ceiling.