MOLDOVAN ECONOMY WILL NEED OPENING OF NEW BUSINESSES AFTER CRISIS – EXPERT-GRUP
09 april, 2020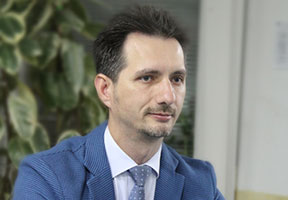 After the Covid-19 pandemic, the Moldovan economy will need programs on supporting the opening of new enterprises and the restructuring of those existing, said Program Director of the Expert-Grup independent analytical center Sergiu Gaibu at the Wednesday's virtual conference.

He maintains that due to the global crisis the pandemic will lead to, one should not expect for implementation of major investment projects in Moldova, thus the stimulation of the small businesses in Moldova is of particular importance.

According to the specialist, the already existing programs may be used: Program on Attracting Remittances into the Economy PARE 1+1 and Women in Business, but new instruments should also be launched for a wide circle of potential beneficiaries, but not only citizens who return to Moldova with the earned money.

"In the following period, structural programs will come out. It is about the need of ensuring loyal competition and removing negative elements, such as smuggling through Transnistria and the difference in the tax policy, applied in PMR, as the region's products cause disloyal competition", he said.

Gaibu stressed that for developing the small entrepreneurship it is necessary to simplify the process of doing business, as the current system (the taxation and the Labor Code) is of a general nature, regardless of the type of the enterprise.

He also maintains that it is necessary to address to the European practice of supporting the financially-vulnerable layers of population, which implies lower interest rates on credits for this category of people.